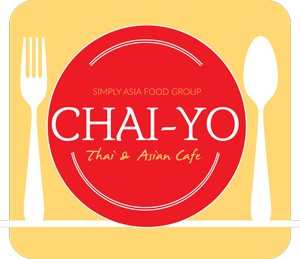 1. Happy Chicken Wings
Snacks
Deep Fried chicken with sweet soy sauce
2. Angry Chicken Wings
Snacks
Deep fried chicken with spicy seasoning spice.
3. Vegetables Spring Rolls
Snacks
4.Fresh Spring Rolls Chicken
Snacks
5. Thai Pork Kebabs 3 Pcs
Snacks
Deep fried marinated chicken wings with Asian herbs.
6. Golden Tiger Prawns
Snacks
7. Paratha Chicken
Snacks
Chicken with lettuce wrapped in paratha and topped with a dark sweet soy sauce.
Regular Bowl of Chips
Snacks
Steamed Pork Dumpling
Snack & Light Meals
BBQ Pork Steamed Bun
Snack & Light Meals
Wontons Pack
Snack & Light Meals
Pork Crackling
Snack & Light Meals
Crunchy Chicken Combo
Snack & Light Meals
Wonton+ Crunchy Chicken
Thai Grilled Pork kebab 1 PCS
Snack & Light Meals
Crunchy Chicken
Snack & Light Meals
Spicy Pork Bun
Snack & Light Meals
Chicken Pad Thai
Express Lunch
Chicken Fried Rice
Express Lunch
Chicken with Satay Sauce
Express Lunch
Beef & Pumpkin Curry + Rice
Express Lunch
Teriyaki Chicken
Express Lunch
BBQ Pork Noodles
Express Lunch
Deep Fried Pork Belly
Express Lunch
Beef & Pumpkin Curry + Rice
Express Lunch
Chicken & Potato Yellow Curry + Rice
Express Lunch
Chicken & Bamboo Shoots Curry + Rice
Express Lunch
Spicy Fried Rice
Express Lunch
Spicy Fried Rice
11. Yummy Noodles Soup with Mung Beans
Rice and Noodles
12. Crunchy Chicken With Sweet Soya
Rice and Noodles
13. Egg Noodles with Vegetables
Rice and Noodles
14. Pad Thai
Rice and Noodles
15. Thai Spicy Fried Rice
Rice and Noodles
16. Fried Rice with vegetables
Rice and Noodles
17. Phad Se Ew
Rice and Noodles
18. Drunken Noodles
Rice and Noodles
20. Very Angry Beef
Stir Fried Menu
21. Stir fried Basil, Chilli and beans
Stir Fried Menu
22. Stir Fried vegetables with cashew
Stir Fried Menu
23. Stir fried vegetables with satay sauce
Stir Fried Menu
24. Healthy Ginger with vegetables
Stir Fried Menu
25. Sweet & Sour sensation
Stir Fried Menu
40. Thai Green Curry
Curry Menu
41. Thai Red Curry
Curry Menu
43. Crunchy Chicken with creamy coconut curry
Curry Menu
Snack Box
Fried Chicken
1 Piece Chicken & Reg Chips
Lunch Box
Fried Chicken
2 Pieces Chicken & Reg Chips
Dinner Box
Fried Chicken
3 Pieces Chicken & Reg Chips
5 Piece Pack
Fried Chicken
5 Pieces of Chicken
9 Piece Pack
Fried Chicken
9 Pieces of Chicken
Chicken Fillet Burger
Fried Chicken
Breast Fillet, Lettuce, Tomato & Mayo
Bonza Burger
Fried Chicken
Breast Fillet, Chips, Tomato Sauce & Mayo
Supreme Burger
Fried Chicken
Breast Fillet, Lettuce, Tomato, Cheese & Mayo
Maxi Burger
Fried Chicken
Breast Fillet, Lettuce, Tomato, Cheese, Bacon & Mayo
Tropical Burger
Fried Chicken
Breast Fillet, Lettuce, Pineapple , tomato, Cheese, Bacon & Mayo
Make Any Burger Bundle
Fried Chicken
Add Reg Chips & Reg Drink
Regular Chips
Fried Chicken
Chicken Chunks 6 Pcs
Fried Chicken
6 Pieces Chicken Chunks
Chicken Chunks 12 pcs
Fried Chicken
12 Pieces Chicken Chunks
Thigh 1 Piece
Fried Chicken
Thigh 3 Piece
Fried Chicken
Regular Coleslaw
Fried Chicken
Large Coleslaw
Fried Chicken
Golden Chicken Chunks
Fried Chicken
6 Pcs Chicken Chunks, Reg Chips & Reg Drink
Mini Feast
Fried Chicken
2 Pcs Chicken, Reg Chips & Reg Drink
Chicken Fillet Burger Combo
Fried Chicken
Chicken Fillet Burger, Reg Chips & Reg Drink
Bargain Box
Fried Chicken
6 Pcs Chicken, Reg Chips & Reg Drink
Chicken Feast
Fried Chicken
9 Pcs Chicken, 2 Large Chips & 2 Reg Drink
Family Feast
Fried Chicken
12 Pcs Chicken, 2 Large Chips, 1.25 Ltr Drink & Large Coleslaw
Chicken Tom Yum
Soups
Out Of Stock
Prawns Tom Yum
Soups
Out Of Stock
Chicken Tom Khra
Soups
Out Of Stock
Prawns Tom Khra
Soups
Out Of Stock
$50 Gift Vouchers
Gift Vouchers
$100 Gift Vouchers
Gift Vouchers
$150 Gift Voucher
Gift Vouchers
$200 Gift Voucher
Gift Vouchers
Small Coke ( no sugar)
SOFT DRINKS
Med. Coke (No Sugar)
SOFT DRINKS
Barista Iced Chocolate
SOFT DRINKS
Out Of Stock
Barista Mocha
SOFT DRINKS
Out Of Stock
Barista Iced Coffee
SOFT DRINKS
Out Of Stock
Keri Orange Juice
SOFT DRINKS
Keri Apple Juice
SOFT DRINKS
Out Of Stock
Pump water (Lime)
SOFT DRINKS
Small Red Bull
SOFT DRINKS
Small Sparkling Duet
SOFT DRINKS
Bundaberg Gingerbeer
SOFT DRINKS
English Breakfast Tea
TEA & COFFEE
Earl Grey Tea
TEA & COFFEE
Opening Hours
Wednesday
9:30 am - 4:00 pm
Thursday
9:30 am - 4:00 pm
Saturday
9:30 am - 4:00 pm
Location
67 Queen Street, Blenheim, Blenheim 7201, New Zealand